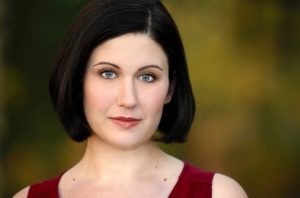 Hello! I'm Avital Asuleen, and I'm a multi-hyphenate theatre artist who is passionate about education, connection, and helping others succeed. On my newly revamped blog, The Strategic Artist,  I'll be sharing my thoughts and perspectives in order to help you build and maintain a career in the arts. 
I've learned a lot over the past twelve years while building my career in the arts here in New York City. Everyone dreams of moving to the city and hitting it big, but the day-to-day reality of being a working artist is much less glamorous. If you do move here and immediately book a Broadway show, congratulations! If that doesn't happen, you're going to have to build an entire support system to help realize your dream.
Eventually, you may get to a place where you're able to pay your bills strictly through your artistic work, but until then you're going to need to build a reliable income stream that's flexible enough to support your ever-changing schedule. That requires killer time management and money management skills, and setting yourself up to jump whenever opportunities present themselves.
When I moved to NYC, I had no job, no connections, and a couple of thousand dollars saved up from my two years working in Boston. Over the next five years, I was able to start a small choreography platform that eventually grew into New York Theatre Barn's Choreography Lab. I also went from handing out flyers in Times Square to running my own marketing company with enough work to support both myself and my friends.
There are so many aspects about being an artist that are out of your control; like casting, finding representation, or even hearing about job openings in many creative fields. The Strategic Artist is about all the things you can control. Things like how to manage your time and day-to-day schedule, how to make the most out of the money you earn, how to set goals and keep yourself accountable, and how to build a kickass network of talented people who all want you to succeed.
From time to time, I'll also share my musings on my own current and past projects. I hope you'll indulge me.
For more information on my artistic endeavors, visit www.Asuleen.com or www.CombustionCollective.org
For more information on New York Theatre Barn/Choreography Lab, visit www.NYTheatreBarn.org